Our site is closed.
NEWS IN REGARD TO CONTEST NINE:
If you are looking for inspiration for writing stories it can be helpful to look in uncommon places. For instance, you could find some interesting characters in
online slots
games.
We have decided, for fun, on two unique categories for this contest. Please write stories relating to:
(1) Eating
or
(2) Uncommon Character.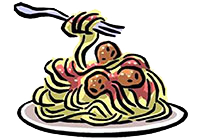 "
Eating
" can be the way someone eats, or the situation he or she is eating in, or buying food or kitchen or dining stuff, or whatever he or she believes or dreams they are eating, or whatever your imagination conjures about eating. The important element is still the character's action.
The "
Uncommon Character
" story will concentrate on what your Uncommon Character might do in a situation. It must not be a character description or profile. It must be a story you make up! It must offer, as must the "Eating" category, a problem, complication(s), and a resolution (or ending or some kind)—that is, a classical story structure. Both kinds of stories can be told in first, second, or third person.
Your "
Uncommon Character
" can be a fireman you came across last week, your fantasy imperious princess, your heroic (Dawn Fraser), historic (Sakajawea, Teddy Roosevelt) or legendary (Big Foot) person, a fairy tale person, criminal (Al Capone), a 7-foot high mother-in-law in a casino—you see what I mean.
AWARDS
We shall continue with four opportunities to win. First prize winners for both the
Eating
category, and the
Uncommon Character
category will receive $400. Runner-up prizes for each category will be $50.
FEES
Entry: $15.00; checkmark evaluation: $10.00; critique: $40.00. Entry fee, plus checkmark evaluation: $25.00. Entry fee, plus checkmark evaluation, plus critique: $60.00.
BONUSES, BONUSES
Three entries
will earn you a
free checkmark evaluation
, a very popular add-on. (See an example by clicking on "
Checkmark evaluations
" in the menu at top right.)
Four entries
will earn you a
free critique
!
Many contest participants write that the value of our critiques is as significant as the prizes
. See examples of critiques by clicking "
Critiques
" on the menu at top right.
NOTE: If the name of the payer is different from the name of the author, both names must be provided in the author's initial email. (This will make it much easier for us to match author/payer in our records.)
OTHER WAYS WE CAN HELP
We also offer critiques on longer writings. In this way, we deepen our relationships with our writers, and the ensuing fun may be enough to keep us going through this Ninth Contest (or even Tenth??).
For more specifications, TIPS, and short, short story examples, please read the "
What we Want and What We Don't Want
" page, which is listed second on the menu at right.
A NOTE ON THE 100 WORD STORY
The 100 word story can be an exceptional structural model for longer works. And if your story is as alive as our winners,
it can engender as much emotion and lasting power as a major longer work
!
Welcome to Contest Nine, Story Writers!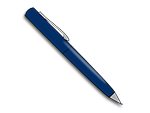 Director,
100 Words or Fewer Writing Contest
Goofy and spaghetti graphics courtesy of Bing.com